A thousand years of history…

The first written record of the name PIZAY was in the charters of CLUNY Abbey in 1030 AD.

Gosmard de "PIZEYS" built a wall around a stronghold in 1030. It is on this date that the name of "Pizay" is mentioned for the first time in the charters of the abbey of Cluny. The descendants of Gosmard succeeded him for 9 centuries.
In the 14th century, the Lords of Pizay were forced to erect a strong square keep, a French style garden laid out like a chessboard was added.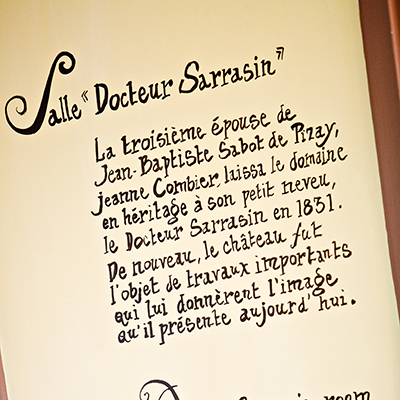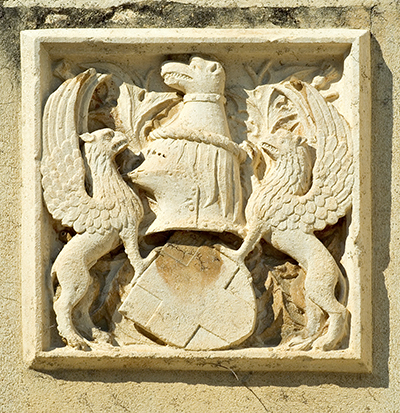 Taken over by an owner from Lyon in 1916, the estate then changed owners several times. Since 1981, the property belongs to Société Civile d'Exploitation du Chateau de Pizay, a subsidiary of the agricultural insurance company Groupama.
Today, CHATEAU DE PIZAY remains one of the biggest BEAUJOLAIS vinegrowing estates.
The estate's vineyards spread over 82 ha, with vines planted in the REGNIE, MORGON and red and white BEAUJOLAIS appellation areas.

Château de SAINT-LAGER was acquired in 1998 and produces BROUILLY from 15 hectares of vines.
All the 520 000 bottles we produce per year are vinified, matured and marketed at the Château.
The estates are Sustainable Agriculture registered. One of the share-cropped estates has been certified Organic since 2001. A group of carefully selected producers mean that we can complete the range on offer with all the Southern Burgundy Crus.
There is a four star hotel restaurant SPA in the Château itself. www.chateau-pizay.com